Travel type
Expedition grade
Duration
Days
Accomodation
FROM
$ (AUD)
EXPEDITION OVERVIEW
Our destination for this trip is the forests of Central Kalimantan (Borneo), to see the orangutans and other wildlife in their natural environment. We will fly to Palangkaraya (capital city of Central Borneo) to visit the Sebangau Forest, travelling along the river by luxury river boat. We will likely see both reintroduced and wild orangutans, as well as a host of other rainforest animals. It is the orangutan that most people come here to visit, their sheer beauty and passive demeanor endears one of our closest relatives to our hearts.
You will be taken on a special visit to the Borneo Nature Foundation's Sebangau research site where you will stay and learn about the vital work they are doing in protecting the largest population of wild orangutans left on the planet. You will also meet the reserachers and learn about the many projects being undertaken.
We also will travel to see the Borneo Orangutan Survival Foundation (BOSF) release islands where we will see the orangutans being prepared for reintroduction programme back to their natural habitat. 
This expedition will give you an excellent insight into all facets of life in Borneo and gain a deeper understanding of the plight of the orangutan due to deforestation. You will gain a greater perception of Borneo life and the orangutan habitat.
After Borneo, we head back to Jakarta. For those that want to continue on their adventure, we will be offering an action packed extension to Krakatau volcano or a once in a lifetime opportunity to see the awesome Komodo dragons. If you are interested in adventure and giving back to the world, then you have got to be part of this expedition.
WHAT IS THE ORANGUTAN PROJECT (TOP)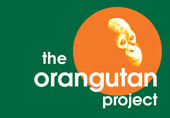 TOP was established in 1998 by founder and world-renowned orangutan expert, Leif Cocks; as a result of his 25+ year career working with orangutans - including establishing the most successful breeding colony of orangutans in the world. The Orangutan Project was formed with a key mission; to ensure that endangered wild orangutan species would be protected against extinction, and would continue to live in secure populations for generations to come.
Today, The Orangutan Project is a dynamic, fast-growing and successful not-for-profit organisation that supports a wide range of critical projects that address the holistic problem facing remaining fragmented orangutan populations - including fighting deforestation and habitat loss at the highest level. The projects funded by The Orangutan Project not only include direct orangutan conservation, such as orangutan rescue, rehabilitation and release programs, but also forest habitat protection and regeneration, education, research and local community partnerships. Tying funding into direct outcomes for the species has enabled The Orangutan Project to partner with the majority of orangutan conservation projects operating on the ground today in Borneo and Sumatra.

This has greatly increased overall efficiency and transparency in saving the species as a whole, bringing together the key players and groups who are working tirelessly on the ground to ensure the species survival.
The long-term growth and sustainability of The Orangutan Project has been made possible only by the loyal support of our individual donors, many of whom have supported the organisation each year since inception.
Through orangutan adoptions, regular donations and critical appeals, the organisation has been able to achieve more for the species than any other orangutan conservation group. The ongoing support from our individual donors is imperative for the organisation to reach our goal of increasing the number of wild orangutans under The Orangutan Project permanent protection to 8,000, to ensure sufficient numbers of each orangutan species/subspecies survive indefinitely.

Vision- That all endangered wild orangutan species/subspecies will live in secure, protected populations for generations to come.
Mission - To ensure the survival of both Sumatran and Bornean orangutan species in their natural habitat and promote the welfare of all orangutans.
WHAT IS THE BORNEO NATURE FOUNDATION (BNF)
BNF is a not-for-profit conservation and research organisation. We were established in 1999 to study, protect and restore some of the most important tropical rainforests in Borneo, to safeguard the biodiversity found there and the important cultural values the forest has for indigenous people. We work in three primary landscapes which cover the three main bio-geographical regions of Kalimantan and work with a number of universities and government partners to implement successful conservation projects.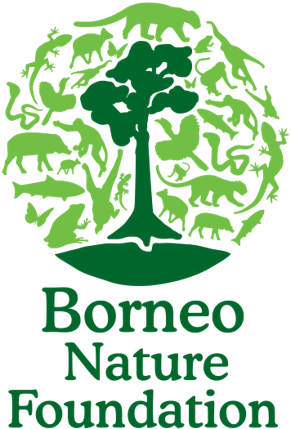 Our longest running programme is in the Sebangau Forest, a 600,000 hectare area of tropical peat-swamp forest that is one of the most critical ecosystems in Borneo. BNF™s scientists were the first to realise its importance for orangutan conservation, carrying out population surveys here which identified the largest lowland Bornean orangutan population in the world. This brought the region to the forefront of orangutan conservation efforts and led to the award of National Park status in 2004. BNF has worked in Sebangau ever since, supporting and empowering community-led initiatives including anti-logging patrols and fire-fighting teams, and as a direct result of these efforts illegal logging was stopped here over a decade ago and we continue to protect the site against encroachment and hunting.
BNF uses scientific research undertaken by our highly-skilled field research teams as the basis for protecting and managing forests. We monitor the distribution, population status, behaviour and ecology of Borneo™s two flagship ape species " the Critically Endangered Bornean orangutan (Pongo pygmaeus) and the white-bearded gibbon (Hylobates albibarbis). This wide-ranging biodiversity and forest research is used to make the case for conservation and demonstrate the harmful impact of logging, land conversion and forest fires. Over this period our research teams have studied generations of orangutans and gibbons, monitored forest dynamics, biodiversity trends and primate populations and studied and implemented techniques of reforestation and peatland restoration. 
FUNDRAISING OBJECTIVES
Participants in this expedition will raise funds (a minimum target of $2,000 AUD per participant) by getting friends, family and colleagues to fundraise via your own customized fundraising page, especially designed to direct these monies straight to The Orangutan Project. Details of how to achieve this goal and further information will be sent once you have booked. Participants in this expedition will also be contributing to the survival of the orangutans and their habitat by adopting an orphaned orangutan (costs included in your trips fare).
EXPEDITION GOALS
Our goal is to provide our guests with a unique experience, to observe wild and semi-wild orangutans in their natural habitat. We will provide you with a safe platform to observe other wildlife Borneo has to offer including monkeys, gibbons, birdlife and more. We will also provide you with comprehensive information about the destination you are in so that you are fully informed of your surrounds. Further, Orangutan Odysseys has partnered up with The Orangutan Project which supports many conservation programs in both Borneo and Sumatra.
WHAT TO EXPECT
You are embarking on an adventure to places and amongst people whose lives are very different from your own. Many aspects of life in Indonesia will seem unusual. Remember that these are often the same aspects that make an area an exotic and attractive destination. While boat expeditions are considered easy, no trek is easy, even those rated "easy or moderate". In addition to the personal physical challenges you may face, travel conditions can present unexpected obstacles, such as rough and bumpy roads and changeable weather. To prepare for this "pack" a flexible and relaxed attitude. Bring a spirit of adventure and inquiry, a healthy sense of humour and a willingness to encounter the unexpected and you will find your trip to Indonesia the adventure of a lifetime!
THE SEBANGAU FOREST
The Sebangau Forest covers almost 600,000 hectares of peat-swamp habitat, the largest single area of lowland rainforest remaining in Kalimantan, the Indonesian part of Borneo. We work together with the University of Palangkaraya and the Sebangau National Park authority to undertake our projects and advise on habitat and species management.
 
During your time in Sebangau, hopefully you will have the chance to observe some of the magnificent wildlife that calls this forest home, including orangutans, white-bearded gibbons, sun bears, bearded pigs, clouded leopards, water monitors, over 200 species of bird including the rhinoceros hornbill, Wallace™s hawk eagle and the endemic Bornean bristlehead, and a large and diverse invertebrate community.
 
Hummocks, tree roots and hidden holes mean that walking can be extremely hard work. Falling over is something of a rite of passage. On top of this the humidity and temperatures are very high. Typical daytime shade temperatures are 32ºC at base camp or in the towns and 27ºC in the jungle. In the late evenings the temperature can drop in the forest (by up to 7ºC), so it can feel quite cool compared to town. To move around the forest some sections have single plank boardwalks, which may be slippery or broken in places. The rest of the time is spent walking through the forest itself, which can be very muddy or wet. This makes it a rewarding, yet challenging environment. It is essential that you are physically and mentally fit and able to cope in such terrain.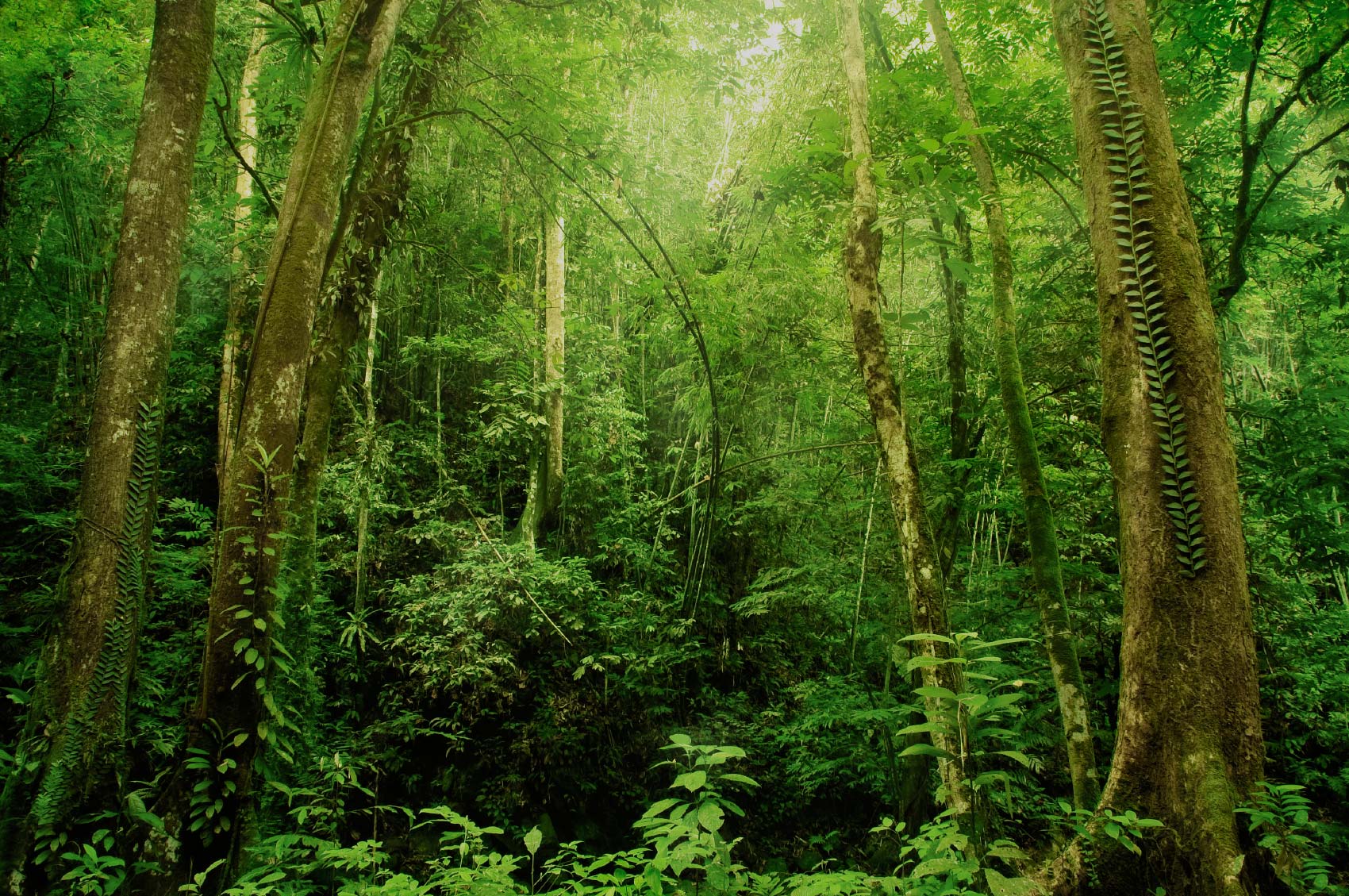 YOUR EXPERT HOSTS
Leif Cocks - Founder The Orangutan Project
Leif, has now almost a 30 year career working with orangutans. Leif is a passionate campaigner for orangutans and has been the President of The Orangutan Project since its inception.
Leif™s years in the field have earned him respect within the conservation field. He has been a key player in developing conservation plans for orangutans and influencing positive change for orangutan protection and survival. This includes the first ever successful reintroduction of the zoo-born orangutan. This respect has given The Orangutan Project world standing in conservation.
A small population biologist and curator by trade; Leif has several academic qualifications, including a Masters of Science studying orangutans. He lectures at universities, is a seasoned public speaker and has published several papers on orangutans in peer-reviewed journals. Leif is also the author of the books:
Orangutans and their Battle for Survival (2002),
Amazon best seller, Orangutans My Cousins, My Friends (2016) - A journey to understand and save the person of the forest, and 
Finding our Humanity (2019) " An inner journey to find ourselves and a way forward.
Leif is currently: a Technical Advisor for PT Alama Bukit Tigapuluh and PT HOPE (companies leasing and protecting rainforest), President of International Elephant Project, President of International Tiger Project, Vice President of Orangutan Republik Foundation and on the Advisor Board for Forest, Nature and Environment of Aceh.
In respect to his professional, animal, human and financial management skills, Leif has been the longest standing member of the Australasian Species Management Program; a Quarantine-Approved Assessor; Zoo Husbandry Adviser; Zoo Accreditation Officer; UN GRASP in-country point of contact, an International Species Coordinator, International Studbook Keeper and the Chair of a World Aquarium and Zoo Association global conservation program.
Leif Talks Tours
"Hi, I have now completed many Leif Cocks Orangutan Odysseys Eco-tours. On each one we all had a great time, learnt all about the orangutans habitat, made new friends and most importantly raised awareness and much needed funds to help save this endangered species. In the complex world of conservation and animal behaviour it is difficult to fully grasp the realities of what we see on just a short tour. That is why I feel that the members on this tour, being able to discuss the deeper insights of conservation and behaviour, may have enjoyed the trip so much more. The more you know about something the more interesting it gets! With any holiday a lot of time is wasted through getting from one place to the other, however time can fly when you have the opportunity to discuss what you have just seen and what you are about to see in a holistic and in-depth context. It would be great to have you on board! Want an enjoyable holiday, but want it to be something more? Why not, see what is really going on, connect with the most intelligent fellow beings on the planet, meet the people working at the coal face and become part of the solution"

SIMON HUSSON AND HELEN MORROGH-BERNARD (BNF)

Simon Husson has worked in Borneo together with Helen Morrogh-Bernard since 1995, when they discovered the world™s largest orangutan population in the Sebangau Forest and went on to found the organisation to protect this population and conserve the peat-swamp forest habitat. Simon is a leading expert in orangutan ecology, orangutan survey techniques and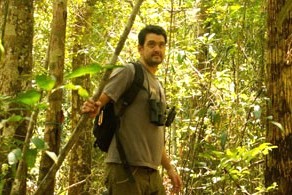 orangutan rehabilitation and reintroduction, and is involved in orangutan conservation both nationally and globally, including
defining priority populations and strategies; reintroduction of ex-captive apes and implementing conservation actions at a landscape level.

Dr. Helen Morrogh-Bernard began her research in the Sebangau Forest in July 1995 with the University of Nottingham. She went on to establish the organisation in 1999; followed by founding the Orangutan Behaviour Research Project in 2003. With a small and dedicated research team, Helen habituated 25 orangutans and started to collect data on their behavioural
ecology. She completed her PhD at the Wildlife Research Group, University of Cambridge, in 2009 whilst continuing to coordinate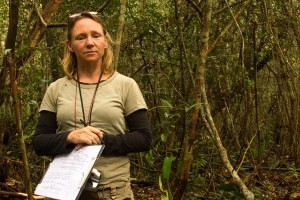 the behaviour research in Sebangau. Her current research focuses on orangutan social networks and implications for culture, reproduction, dispersal, dominance and ranging behaviour, whilst also advising on Borneo Nature Foundation™s forest restoration, peatland rehabilitation and education programmes.
ITINERARY
Itinerary 11th to 17th November, 2019
**Subject to change without notice due to local conditions
Day 1 - 11 Nov: Arrive Jakarta
Today you will arrive In Jakarta where you will met by hotel staff for transfers to the FM7 Resort hotel near the airport. Over dinner, you will meet Leif Cocks, who will brief the group about the tour and the following days' travel arrangements. 
Days 2 - 12 Nov: Jakarta - Palangkaraya - River and orangutans
An early morning flight (6:00am) to Palangkaraya (capital city of Central Borneo). On arrival we stop at a local cafe for coffee and breakfast before heading off by car to the Rungan River where we will take our motorised canoes and pass some of the orangutan rehabilitation islands and venture through some of the small black water rivers in search of wildlife.  After lunch at a local restaurant we shall stop at the BOSF information centre and meet one of their team to learn more about their important work. We will meet our cars and transfer to Bukit Raya Guesthouse for overnight. (B,L,D)
Day 3 - 13 Nov: Sebangau BNF Tour starts
Morning pick up by BNF and transfer by car and motorised canoe to the BNF research site (in basic wooden huts), located inside the Sebangau Forest, your home for the next 4 days and 3 nights. You will have a tour and briefing about the research site before lunch and then an afternoon forest walk to explore the peat-swamp and hopefully spot some wildlife, maybe even a wild orangutan. Optional night walk after dinner. Overnight (mattress, pillow, blanket, mosquito nets provided) (B,L,D)
Day 4 - 14 Nov: Sebangau BNF Tour Day 2
Early morning walk to listen to gibbons and search for primates. Return for breakfast and then join some of BNF's research activities, such as camera trapping, butterfly or dragonfly surveys or following primates. (B,L,D)
Day 5 - 15 Nov: Sebangau Tour Day 3
Learn about BNF's conservation activities with a presentation from one of BNF's Directors and experts in orangutan conservation. After lunch you will join BNF's Conservation Team in helping to plant trees and reforest a burnt forest. Late afternoon sunset boat ride. (B,L,D)
Day 6 - 16 Nov: Sebangau Tour Day 4 - Palangkaraya Hotel
One day tour by motorised canoes up to the Koran river in Sebangau NP bordering the forest are that BNF works in. You will leave straight from BNF site and travel up river to this new area now open to the public. Here you will enjoy a jungle walk, boxed lunch and with a little luck, possible orangutans sightings. Return to overnight stay at the Swiss Bel hotel. (B,L)
Day 7 - 17 Nov: Palangkaraya - Jakarta  - Tour ends
Morning flight to Jakarta for connection with return flights home or onward travel. Note: extra accommodation can be arranged in Jakarta this night upon request and additional travel extensions to other Indonesian destinations can also be provided . (B)
HIGHLIGHTS
Be escorted on tour by orangutan expert and TOP president Leif Cocks
Visit the BNF research site in the Sebangau Forest
Travel up river by boat to see the BOSF release islands 
Meet and work with researches in the forest
See both reintroduced and wild orangutans in their natural environment
Trek through the jungle and plant a tree
Travel along jungle rivers
Witness wildlife like proboscis, ebony and grey langurs and....
Help save the orangutans from extinction and protect their habitat
INCLUSIONS & EXCLUSIONS
INCLUSIONS
Domestic return airfares
Special guest host Leif Cocks
Access to BNF reserach site
Accommodation in Jakarta / Palangaraya  (twin share - single supplement available)
Accommodation on board our riverboat
Meals as noted in the itinerary (B,L,D)
National Park fees
Airport transfers
BNF reserach staff 
Experienced local guides (outside of BNF site)
Donation included for one orangutan adoption
Orangutan Odysseys water bottle and travel pack
Ranger and local guide fees
EXCLUSION
International airfares and any expenses due to flight delay or cancellations
Travel Insurance (mandatory)
Personal expenses- laundry, alcohol, phone calls
Tipping