Saving the Environment through Tourism
WHAT YOU WILL EXPERIENCE
During the first week of the Programme, volunteers will be introduced to the Sebangau Forest and receive an orientation on all BNF™s research and conservation activities, which includes orangutan nest surveys, camera trap surveys, butterfly and dragonfly ecological monitoring and peat-swamp habitat restoration techniques. For the following weeks, volunteers will assist with various conservation and education projects, which will vary subject to weather conditions and necessity.
These may include:
Learn about BNF's long and short-term biodiversity monitoring studies, including determining primate density and mapping forest cover
Support long-term conservation activities, such as seedling replanting or rebuilding the nursery in camp
Get involved in our environmental education activities, such as teaching local children about biodiversity and conservation or building a forest classroom for future rainforest field trips
Join expeditions to remote campsites to monitor habitat and biodiversity changes over time to better inform our conservation initiatives
Assist tasks that are essential to keeping the research site in good working order, such as tagging our research transects or painting camp
HOW TO APPLY
Once you have decided that you want to join the volunteer program you need to complete the following. 
Click on the Book Now tab and select program dates that suit you.
Complete the booking form and submit.
At the payment section select EFT payment option. No deposit is required at this stage,
You will be emailed an Application Form and Medical Form to complete and return to us. 
These forms will be sent onto Borneo Nature Foundation for their approval. 
Once accepted by BNF you will be advised and sent an invoice for your deposit payment of 20% to be paid. Note the balance of payment is required 45 days prior to the departure date,
You will then be sent a Volunteer Acceptance Pack so you can start your preparations for joining BNF in Borneo.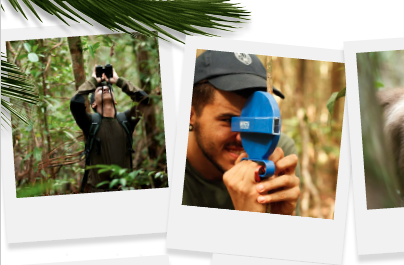 ENVIRONMENT & CLIMATE
Indonesia is situated on the equator, and therefore has a tropical climate consisting of a wet and dry season. In Borneo, the wet season is usually October to April, and the dry season May to September. The dry season is usually (but not exclusively) a little hotter than the wet season, and obviously not as wet. Both the wet season and the dry season can last longer than expected. Sudden downpours and tropical storms are to be expected. As Sebangau is a peatswamp forest, it is very different to a dryland rainforest. It can be extremely wet, and during the wet season it is flooded " the standing water can be waist deep in many places.
Hummocks, tree roots and hidden holes mean that walking can be extremely hard work. Falling over is something of a rite of passage. On top of this the humidity and temperatures are very high. Typical daytime shade temperatures are 32ºC at base camp or in the towns and 27ºC in the jungle.
In the late evenings the temperature can drop in the forest (by up to 7ºC), so it can feel quite cool compared to town. To move around the forest some sections have single plank boardwalks, which may be slippery or broken in places. The rest of the time is spent walking through the forest itself, which can be very muddy or wet. This makes it a rewarding, yet challenging environment. It is essential that you are physically and mentally fit and able to cope in such terrain.
Hazards and risks in the forest range from mosquitoes and slippery tree stilt roots through to poisonous snakes, spiders and scorpions. When you begin the programme, you will have an induction to the forest and hazard awareness training. All of our inductions will be carried out in English so you must have a good working knowledge of the English language for health and safety purposes.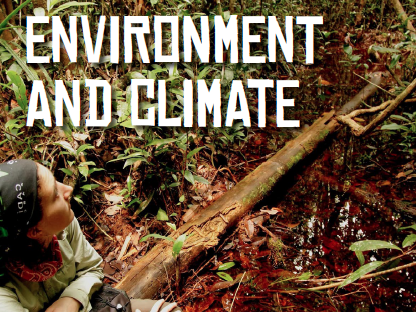 ESSENTIAL INFORMATION
VISA REQUIREMENTS
It is necessary to apply for your visa in advance of your departure. This will be valid for sixty days, which is sufficient for your time on the Volunteer Programme. A tourist visa on arrival is not sufficient nor correct. Under the conditions of your social-cultural visa, you are only permitted to participate in activities related to BNF. You may travel as a tourist within Indonesia after the Programme with BNF has finished but are not allowed to join any other volunteer project or similar activities or travel before the Programme begins.
All volunteers will apply individually for their visa from their country of residence or other Indonesian embassy if they will permit this. We will provide full instructions and a letter of support from our Indonesian sponsor. You will cover the cost of the visa, which is £45 in the UK and a similar amount in other countries. Please ensure you have least four empty pages and at least six months validity on your passport. If you need to get a new passport for any reason, please tell us as soon as possible or it may jeopardize your visa application.
 
TRAVEL INSURANCE
You must arrange comprehensive travel and medical insurance cover for the entire duration of the Volunteer Programme and we require copies of your policy. You must ensure that your insurers are aware of the type of travel and activities to be undertaken during the Volunteer Programme.
 
TRAVEL
The Volunteer Programme starts and ends in Palangka Raya. Please arrive on, and not before, the official start date of the Volunteer Programme, where we will meet you at the airport. One-way Jakarta-Palangka Raya tickets start from £30 on the recommended airline, Garuda Indonesia, which flies twice daily. We will send full flight options and booking methods nearer the time or we can organise and qute these for you.
If you are flying direct from your home country or if travelling overland to Indonesia, you may be asked by the immigration authorities to show a valid return ticket out of Indonesia in order to be allowed entry
International Flights from the UK to Indonesia typically cost between £400 and £800, from Australian $500 to $800, and from the US approximately $1200-1500, depending on when you book, when you travel and which airline you travel with. Prices for flights from other countries can vary and it is worth checking flight price comparison sites such as Skyscanner for the best deals. 
MEDICAL INFORMATION
Before you go
Consult your GP to receive information about required vaccinations and anti-malarial medication. Some vaccination courses take over a month to administer so do this well in advance of departure.
                 
Regular medication
You must inform us of any medication you regularly use, any allergies you have and any conditions you have that could require treatment at any time. Please ensure you bring sufficient quantities of all medication you routinely use e.g. inhalers for asthma, or that you may need in an emergency, for example if you are prone to allergic reactions.You may wish to bring a broad-spectrum antibiotic with you in case of potential problems e.g. infected mosquito bites, etc., but these can also be prescribed locally. We recommend you have a dental check-up before departure.
 
Hospitals
There is a large, adequate, hospital in Palangka Raya and English-speaking doctors and dentists if required. Chemists are well-stocked, although not all medicines may be available. Western-standard hospitals are located in Jakarta and Singapore.
 
Sun and high temperatures
As we are near the equator, the sun is harsher than you are probably used to, so you must avoid prolonged exposure to the sun. Apply high protection factor sunscreen to exposed skin and wear a hat, and if necessary protect the neck with a scarf or bandana. Heat rash/prickly heat can also be a common problem.
 
Dehydration
Fluid intake - Make sure you drink plenty of clean fluids (at least 3 litres a day) and avoid excessive alcohol consumption, as this causes further dehydration. To prevent dehydration use rehydration solutions (e.g. Dioralyte) made from easy to use sachets containing a mixture of salts and glucose. These are essential
 
Avoiding mosquito and other insect bites
The peat swamp forest has a large population of mosquitoes, although only a tiny number are potentially carriers of disease such as malaria or dengue fever. This risk does increase in populated areas, however, so precautions need to be taken to avoid being bitten. Malaria is rare in this region, but mosquitoes can transmit other diseases, including dengue fever and chikungunya fever. The best prevention is to avoid being bitten, by using repellents, wearing long-sleeved shirts and long trousers in the forest, and sleeping under a mosquito net. These are essential and BNF will provide you with an appropriate mosquito net. Don™t sleep with body parts resting against the net and ensure it is well tucked in. Clothing can also be treated with permethrin. If you react badly to mosquito bites, ensure you have a good supply of antihistamine tablets and cream.
 
Feet
Do not walk barefoot when using outside areas. For showers wear a pair of flip flops. These can be bought in the local market. This will avoid cuts and splinters to your feet, fungal or parasitic infections.
 
Cuts and Grazes etc.
Apply antiseptic or an anti-bacterial treatment immediately and cover with a plaster or dressing. A good supply of plasters should be brought with you but these can be readily replaced in Indonesia. We recommend fabric plasters as they stick better in the heat.
 
Diarrhoea
Most cases of traveller™s diarrhoea are caused by microorganisms and clear up within 48-72 hours without any treatment. Do not drink or eat food that has a high risk of contamination, and ensure hands and cutlery are clean before eating. Preventing dehydration is very important. If symptoms persist, a course of antibiotics such as Flagyl or Ciprofloxacin are effective and safe treatments for most forms of diarrhoeal illness. Antidiarrheal agents may give some measure of relief. These include diphenoxylate with atropine (Lomotil) and loperamide hydrochloride (Imodium). We do not recommend using these unless a situation requires it, such as travelling on a long bus journey.
 
Alcohol
A high alcohol intake increases the incidence of both infectious diseases and diarrhoea, and more importantly dehydration and accidents. Please note thatalcohol is not allowed at base camp.
 
Food and Drink
Water at base camp is obtained by a pump from deep underneath the peat. It is clean and drinkable but due to the acidity of this water, we provide purified water for everyone to drink.
 
Vegetarians/Vegans " whilst we can accommodate these and other dietary requirements at base camp, this will be more difficult in town, especially for vegans, therefore we ask that you bear that in mind and may wish to bring further food supplements with you.
 
If you are concerned about your vitamin intake, bring a supply of multivitamin tablets.
WHY VOLUNTEER WITH BNF
We need fit, enthusiastic individuals to join our 2019 Volunteer Programme, who will thrive in a jungle setting with basic camp facilities. In return, we offer a challenging, yet rewarding experience, which will help to ensure conservation work is carried out to secure a future for the last remaining forests in Borneo. As a volunteer, you will have the opportunity to develop new skills as you learn about field research techniques an contribute to BNF™s conservation and educational activities.
In order to participate in our Volunteer Programme: Volunteers do not need to have prior experience in the field, just a willingness to help and a sincere interest in wildlife and forest conservation, sharing BNF™s passion for the work that we do. You must be 18 years of age or above. This is a physically demanding Programme in a humid, equatorial environment, but a great opportunity for active individuals who want to get their hands dirty while helping save the rainforest!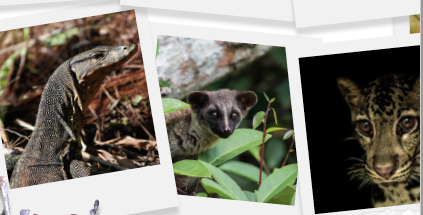 WHERE WILL YOU BE BASED
The Sebangau Forest covers almost 600,000 hectares of peat-swamp habitat, the largest single area of lowland rainforest remaining in Kalimantan, the Indonesian part of Borneo. We work together with the University of Palangka Raya and the Sebangau National Park authority to undertake our projects and advise on habitat and species management.
Peat-swamp forests are remarkably diverse and home to over 30% of the remaining population of wild orangutans in Borneo. Peat forms here under waterlogged conditions through the incomplete breakdown of organic matter " dead leaves, branches, fallen trees " which has built up over many thousands of years to create a thick peat layer up to 18m deep in places.
Standing atop the peat is a rich tropical rainforest, with a huge diversity of plant life, including large timber trees, such as ramin and swamp meranti, a wide variety of pitcher plants and sustainable commercial species, such as rattan and rubber trees.
Our base camp is located just inside the forest-edge, which is approximately one hour, by car, boat and - uniquely - small train, from the provincial capital of Palangka Raya. Facilities in camp are basic but comfortable, including accommodation in purpose-built dormitory huts, washing and toilet facilities, office.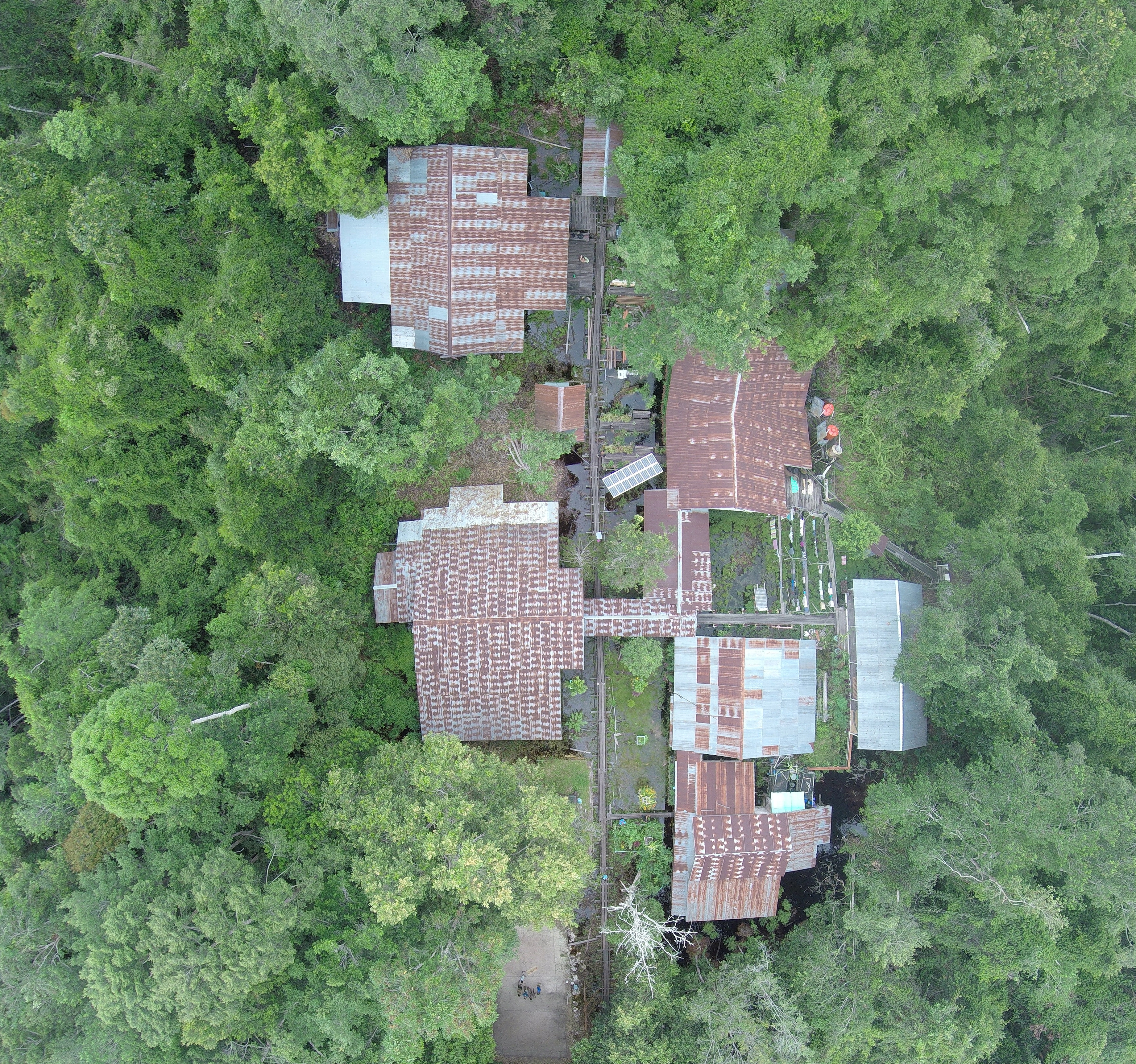 INCLUSIONS & EXCLUSIONS
INCLUSIONS
Essential accommodation in Palangka Raya for the duration of the Volunteer Programme.
Food and accommodation for the duration of the Volunteer Programme 
Hot drinks and drinking water at the field site.
Use of equipment and general facilities at the field site.
Transport to/from field site in Central Kalimantan (excluding flights).
Your contribution will also go towards funding conservation projects including anti-logging patrols, fire-fighting teams, community outreach projects and monitoring research carried out by BNF and our Indonesian partners.
EXCLUSIONS
Flights (international and domestic). Note: Domestic flights can be quoted on request
Visa fee (see notes in Essential Information).
Travel and Medical Insurance. (complusory)
Excess snacks/drinks whilst in Palangka Raya
Personal medical supplies.
In-transit accommodation. Can be quoted on request
Personal spending money, luxuries such as soft drinks and socializing, and personal kit.