Saving the Environment through Tourism
EXPEDITION OVERVIEW
This amazing tour will start in Bangkok and then take you on an amazing journey from the north Laos town of Luang Prabang, down to see the amazing work being done by the Elephant Conservation Centre in rehabilitating elephants for their release into protected forest areas. Here you will see some of the 33 resident elephants who have been rescued from horrible situations. You will have many great photo opportunities from safe viewing platforms and have the opportunity to walk along side them. We will also take you trekking into these forests where you will join the researchers and learn how they track and monitor the re-released elephants.
Then we visit the Vanvieng and experience its natural beauty with the option of some adventure activities like hot-air ballons, rafting or even ziplines. Finally, we arrive in Laos capital historic city Vientiane for our final night. The tour starts and finishes in Bangkok, which has many international flight options as well as allowing guests easy opportunites to relax before or after the tour.
Stay at the Elephant Conservation Centre (ECC) in Laos. Meet some of the 33 resident elephants in care. Experience culture in Luang Prabang
Enjoy a sunset cruise on the Mekong River. Visit the beautiful area of Vanvieng, and explore its caves. Optional sunrise hot-air balloon ride. Visit the capital of Vientiane and see its historic culture. Start and finish in Bangkok, Thailand
Travel with elephant expert Dr Alex Mossbrucker and International Elephant Project Founder Leif Cocks
You will be joined by Dr Alex Mossbrucker and Leif Cocks, 2 remarkable men who dedicate their lives to protecting vulnerable and endangered species. Their wealth of knowledge and experience will take you into the world of conservation and provide you with a greater understanding of the Asian Elephant.
Meet your hosts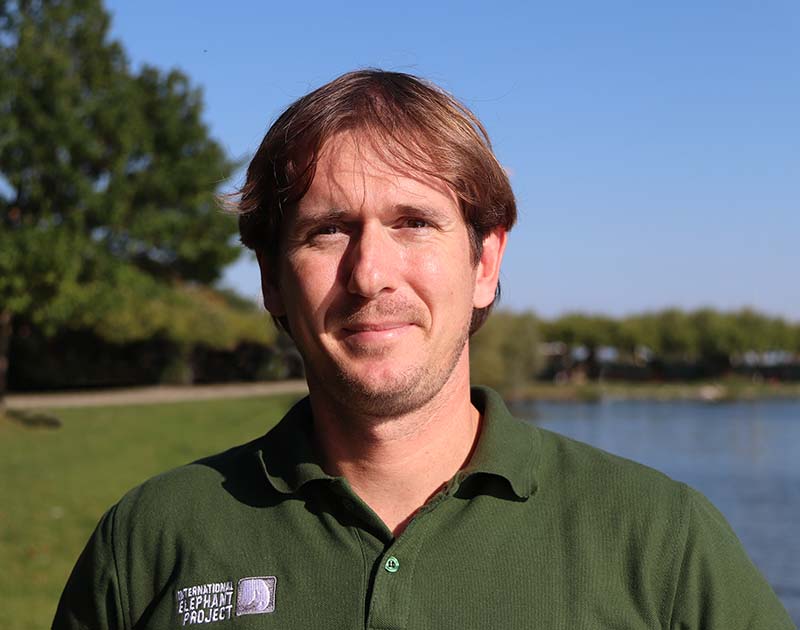 Alex is a German-born nature enthusiast with a strong interest in wildlife conservation and biology.Alex studied Biology in Hamburg (Germany), Santiago de Veraguas (Panama), Konstanz (Germany) and Freiburg (Germany), and Forestry Science in Yogyakarta
(Indonesia). In 2008 he visited Sumatra for the first time to study elephants in the Bukit Tigapuluh Landscape. In the following decade, Alex spent most of his time on the island, working with and for Frankfurt Zoological Society as a researcher and project leader. Much of his professional career over the past years has focused on ranger patrol management, wildlife monitoring, and human-wildlife conflict management. Alex is the founder and president of the Sumatran Elephant Conservation Initiative (SECI) and currently works for International Elephant Project (IEP) as IEs field manager.
Please take a look at Alex's book Island Elephants which is a wonderful read.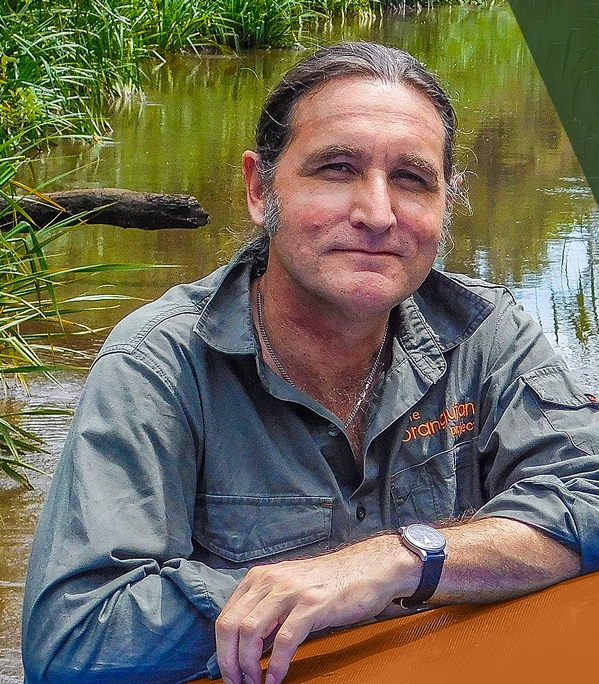 Leif has played host to many tours with Orangutan Odysseys and is now thrilled to be taking you on a journey into the lives of the Asian Elephant. Leif is the Founder of The International Elephant Project (IEP) a not-for-profit project for elephant conservation, rainforest protection and local community partnerships, in order to protect an save the entire ecosystem and biodiversity of habitats shared by elephants. Run by The Orangutan Project (TOP) Board, IEP was formed to conserve elephant's entire ecosystem in a holistic manner.
A small population biologist and curator by trade; Leif has several academic qualifications, including a Masters of Science. He lectures at universities, is a seasoned public speaker and has published several papers in peer-reviewed journals. Leif is also the author of the books Orangutans and their Battle for Survival (2002) and, Amazon best seller, Orangutans My Cousins, My Friends (2016) and Finding our Humanity (2019).
EXPEDITION GOALS
Our goal is to provide our guests with a unique experience, to observe wild tropical biodiversity in their natural habitat. We will provide you with a safe platform to observe many rare and unique species of wildlife throughout Laos. We will also provide you with comprehensive information about the destination you are in so that you are fully informed of your surroundings prior to, during and following your expedition.
Furthermore, Orangutan Odysseys have partnered up with the International Elephant Project which supports conservation programs in Laos - so travelling with us you are directly supporting their conservation efforts and environmental programs. And finally by supporting ethical and eco-tourism you are helping support the locals and the environment.
HIGHLIGHTS
Travel with and learn from elephant experts
Visit and stay at the Elephant Conservation Centre (ECC)
Meet the local elephant residents and learn about their rehabilitation.
Trek into the forests and learn how researchers track and monitor "rewilded" elephants
Experience culture in Luang Prabang
Enjoy a sunset cruise on the Mekong River
Visit the beautiful area of Vanvieng, and explore its caves
Optional sunrise hot-air balloon ride
Visit the capital of Vientiane and see its historic culture
Start and finish in Bangkok, Thailand
ITINERARY
10 days: 14th- 23rd July 2023
Day 1 -14th July: Arrive Bangkok, Thailand
Today you will arrive in Bangkok, Thailand. You will be met at the airport on arrival transfer to a local hotel for overnight. Tour briefing over dinner.
Day 2 - 15th July: Bangkok - Luang Prabang (Laos)
Today will start with an early morning flight to Luang Prabang. Pick on arrival by a local guide (English speaking) and private AC minibus to start our local cultural tour. Lunch at local restaurant and afternoon check-in at our hotel followed by dinner and a visit to the night markets.
Day 3 - 16th July: Luang Prabang
Today we take a trip to Tat Kuang Si waterfalls and have lunch. This afternoon we will take a Mekong river cruise at sunset. Return to town and overnight at our hotel. B,L,D.
Day 4 - 17th July: Luang Prabang - Sayaboury
This morning we will depart our hotel at approximately 8:00 am and drive for around 2 and a half hours to ECC. We will arrive at 10:30 am and take a boat to the centre where will have an introduction and lunch. We will spend the afternoon and night at the centre. B,L,D.
Day 5 - 18th July Sayaboury - Thongmixay
Today we will spend the morning at ECC and watch more activities at the centre. We will have lunch then transfer to Thongmixay to see the release site then drive approximately 4 to 5 hours to our guesthouse. B,L,D.
Day 6 - 19th July: Thongmixay
Today will be spent with the local ranger team learning about their work and trekking through the jungles to look for some of the "rewilded" elephants that are now living in the protected jungles. B,L,D.
Day 7 - 20th July: Thongmixay - Vanvieng
This morning after breakfast we will depart from our time with the elephants and travel through to the beautiful area on Vanvieng. This will take around 8 hours, on arrival we will check into our hotel and head to see the caves (if time allows). Overnight at Boutique Riverside. B.
Day 8 - 21st July: Vanvieng tours
Today, depending on weather conditions we will select from some of the tour options. B,L.
Day 9 - 22nd July: Vanvieng - Vientiane
This morning we will travel to the cave and lagoon, then depart to Vientiane (the capital city of Laos). The drive will be around 3 hours, on arrival we will check into our hotel then take a short tour of the city. We will have our final nights dinner at a local restaurant. B,L
Day 10 - 23rd July: Vientiane - Bangkok
This morning we will transfer back to the airport for our return flights to Bangkok to meet your return flights home or continue with your travels. Tour ends. B.

Note: All arrangements on arrival in Bangkok by the client. Tour ends

INCLUSIONS & EXCLUSIONS
INCLUSIONS
All accommodations - Twin Share basis. Single supplement available.
Domestic flights ex Bangkok and return
Experienced, local private guide for 7 days
All land transfers
River cruises (as per itinerary)
1 x night drive & 1 x sunrise drive (As per itinerary)
Entrance fees and activities as per above
All meals as stated in the itinerary
Bottled water as needed
EXCLUSIONS
International Airfares (to and from Bangkok)
Travel Insurance (Mandatory)
Transfers, accommodation and arrangements in Bangkok outside Day 1 arrival
Soft drinks/alcoholic beverages
Tips (optional)
Meals and activities not mentioned
FROM
$4460.00 (AUD)
ex Bangkok Thailand (twin share accommodation)
BOOK NOW
$690.00
Single Supplement available
ACTIVITIES
Elephant education and viewing
Experience local culture
Jungle Trekking
River Cruises
Wildlife spotting
You will be supporting the International Elephant Project (IEP) in their work protecting elephants and their environment as well as other vital environmental research. You will also be helping to support the work being done by ECC in Laos.