Saving the Environment through Tourism
EXPEDITION OVERVIEW
Tanjung Puting is the largest and most diverse example of extensive coastal tropical heath and peat swamp forest, which historically used to cover much of the southern parts of Borneo. The orangutans of Tanjung Puting have been made famous through the long-term efforts of orangutan research and conservation programs, based at the Camp Leakey research station. Tanjung Puting is one of the most species-rich areas of the world, home to the interesting looking proboscis monkey and a seemingly endless variety of endemic wildlife.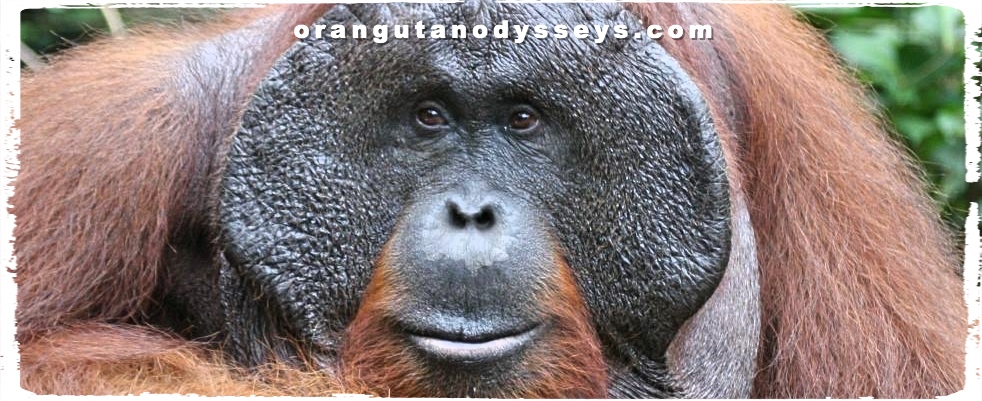 This carefully crafted expedition is tailored for groups who are passionate about wildlife conservation and highlights 4 important aspects throughout the tour:
Highlighting the relationship and connection between humanity and the environment
Community projects where you get involved by replanting in a once pristine environment. All plants are specifically chosen to encourage native animals back into the area.
Developing an understanding of the importance of wildlife conservation.
Experiencing a new culture and learning about the Indonesian way of life. You will be taken to the local towns of Pangkalan Bun & Kumai, then to Tanjung Puting National Park, all located in Central Kalimantan. Tanjung Puting National Park is a unique place in itself. It is not only home to the orangutan, but also the proboscis monkey, long-tail macaques and the false gavial crocodile.
Your home whilst in the National Park for 3 days/2 nights will be spent on our klotoks (riverboats). The klotoks are well equipped with a shower and sit down toilet and at night you will sleep on the deck on mattresses and overhanging mosquito nets. Our great cooks will prepare you delicious meals for breakfast, lunch and dinner. The klotoks come fully equipped including life vests onboard and a first aid kit. When we are not walking through the Kalimantan jungle, we can relax on deck watching the wildlife and reflect upon the information you have been given about the environment and wildlife conservation. We encourage you to take control of their own learning by asking questions and discuss information throughout the duration of the tour!
Throughout your tour, Orangutan Odysseys guides and your WE expedition leader will escort your group throughout the entire stay together with being transported in private vehicles between destinations.
If you have a passion for the environment, are keen to learn about wildlife conservation and have a thrill for adventure! This tour is for you!

If you have a passion for the environment, are keen to learn about wildlife conservation and have a thrill for adventure! This tour is for you! 
Your special guest host Roxy Rogan
Environmentalist, Entrepreneur and Award winning Filmmaker, Roxy Rogan is a passionate individual who is dedicated to inspiring and empowering individuals to make a change in their lives to help themselves and the planet!
At the age of 19, Roxy founded environmental enterprise, Wild Education. Concentrating on a holistic approach to education, Roxy found that the power of film coupled with engaging speaking was one of the most effective ways to portray important messages and inspire people to make a change in their own lives. 
Throughout your trip, Roxy will be your expedition leader and will escort your group throughout the entire trip! Roxy will be able to help answer any questions or concerns you may have whilst on the tour and will be involved in all the activities during your stay! You will also be accompanied by the friendly and professional guides from Orangutan Odysseys!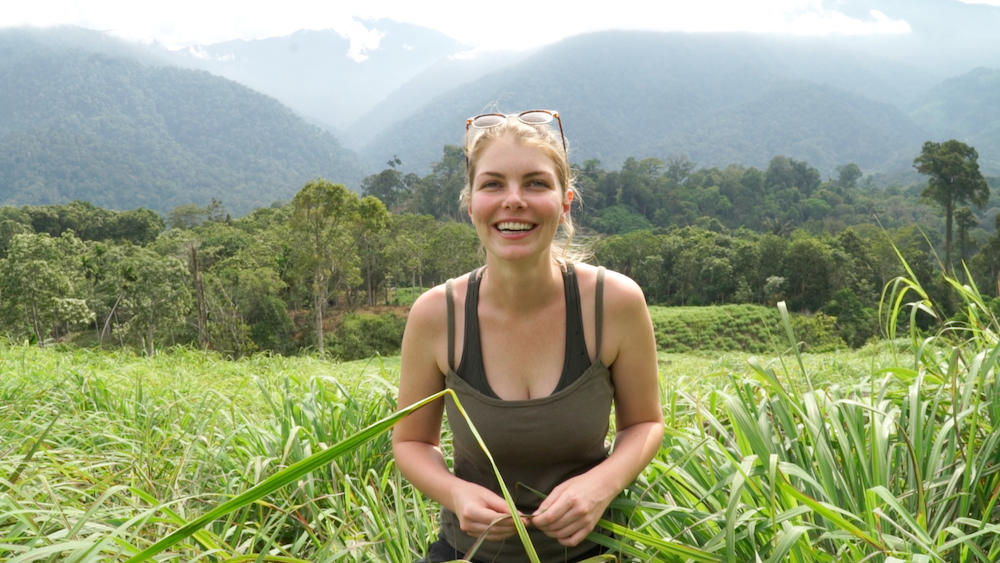 HIGHLIGHTS
Visit pristine rainforest in search of the amazing orangutan (both wild and reintroduced).
Jungle trek and overnight jungle stay.
Cruise down the rivers through the jungle on klotoks (riverboats) to see long-tail macaque, orangutans, proboscis monkeys, monitor lizards, gibbons, crocodiles and more.
Exclusive access to your host, founder of Wild Education - Roxy Rogan.
Visit the Pesalat Reforestation program and understand how deforestation is affecting the area and how reforestation can rehabilitate the environment and local wildlife.
Plant trees!
Visit a local village to experience the local culture, including traditional food, dancing and music
Visit a school and participate in classroom activities with the local students.
Visit a local palm oil plantation and learn about its environmental effects. 
Optional daily yoga and meditation on the klotoks 
Part of your expedition cost is directly donated to save the orangutans and their habitat.
ITINERARY - (7 days)
Day 1: Arrive in Jakarta
Today you shall arrive in Jakarta, Indonesia where you shall be met at the airport and transfers to a local hotel. This evening you shall meet with your Wild Education expedition leader for a tour briefing and details of tomorrows travels
Day 2: Pangkalan Bun, Central Borneo - Tanjung Puting National Park
Early morning flight to Pangkalan Bun. You will be greeted at the airport by our local expert guides. You will then be transferred into the town of Kumai where we will board our klotoks and cruise up the Sekonyer river inside the Tanjung Puting National Park. Along the way we will look out for wildlife like orangutans, monkeys, crocodiles and birds. We will spend the night on the klotok. We provide mattresses, pillows, blankets and mosquito nets. Wake up to the sounds of the jungle! (B, L, D)
Day 3: Pondok Tanggui - Camp Leakey - Crocodile Lake - Overnight Klotok
Today we will continue down the river towards Camp Leakey stopping once along the way at Pondok Tanggui to see the orangutans. Once at Camp Leakey we will have lunch on the boat, where we hopefully will see orangutans nearby. After lunch, we take a short trek in the surrounding jungle and explore the museum. We will then head up to the afternoon feeding platform to see some of the local orangutans. After enjoying the feeding time, we head back to the boat and cruise down the Camp Leakey River to Crocodile Lake where we will spend the night on the klotok. On the way, we will look out to see other wildlife such as gibbons & proboscis monkeys. (B, L, D)
Day 4: Crocodile Lake -  Jungle Trek - Pesalat Reforestation - Pangkalan Bun
This morning you will be woken by the sound of the surrounding jungle. We then make our way down the river, looking for wildlife along the way! You can spend the morning doing some yoga or meditation, writing in your journal or having some downtime. After lunch along the river, we shall set off on our jungle trek to experience what life is like in the rainforest and see the flora and fauna . Our trek will reach Pesalat reforestation site where we shall see the work being done to help repair the jungle for the orangutans. We shall also plant some trees to help regenerate the forest.. Afterwards, it's back to the klotok looking for wildlife and overnight along the river. The after dinner on the river return to our hotel in Pangkalan Bun (B, L, D).
Day 5:  Pangkalan Bun - Culture & School visit
This morning we shall take a tour of the local town, see the markets, travel by motorised canoe along the river. After lunch, we will visit a local school and take part in some activities with them.  (B,L, D)
Day 6: Pangkalan Bun  School Visit - Palm Oil Plantations -
This morning we will take for a drive through areas of once pristine forest, now a monoculture of palm oil. You will learn about the effects of deforestation on wildlife, the environment and indigenous communities. We shall have lunch along the way. During the afternoon you shall be taken to see a traditional Dayak village/longhouse and learn more about this ancient culture. Later returning to your hotel accommodation for final overnight stay. (B, L)
Day 7: Pangkalan Bun - Jakarta
This morning we will complete our stay at Pangkalan Bun and head for the airport for our connecting flights back to Jakarta. In Jakarta, you shall transfer onto your international flights home or continue onward travel in Indonesia. (B)
INCLUSIONS / EXCLUSIONS
INCLUSIONS
Domestic return airfares from Jakarta 
Airport transfers
Accommodation in Jakarta for Day 1 (twin-share)
Accommodation onboard the klotok (riverboat)
Experienced Orangutan Odysseys local English speaking tour guides
Meals, as noted throughout the itinerary
Expert host Roxy Rogan from Wild Education will accompany you for the entire trip!
National Park fees (including personal camera & rangers fee)
Tips to local guides
Wild Education uni-sex T-shirt 
$300 Donation to The Orangutan Project 
EXCLUSIONS
International Airfares
Visa on arrival (Free for Australians and many other countries.)
Travel insurance (Mandatory)
Other Meals/Drinks not included
Any other gifts/merchandise you wish to purchase
ABOUT WILD EDUCATION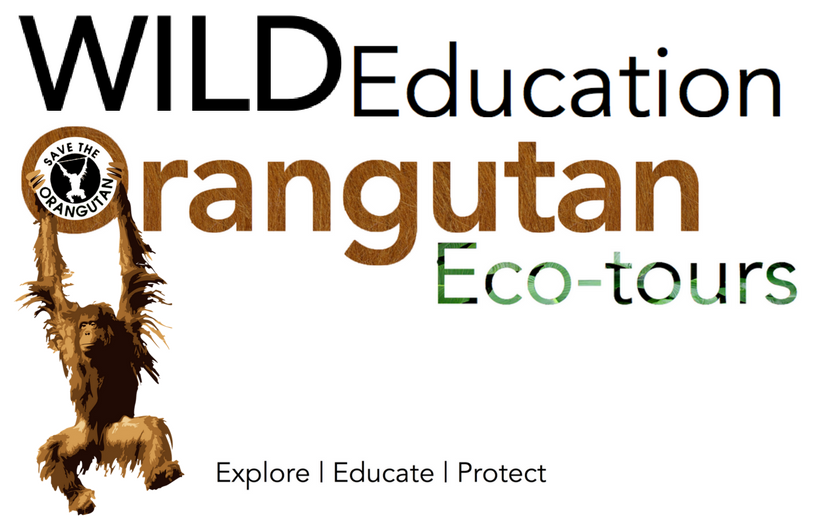 Wild Education is a conservation enterprise specialising in holistic forms of education! Whilst on our eco-tours we offer an educational and thought-provoking experience whilst providing an adventure of a lifetime! 
We offer the following services:
Fully customisable tours with preferred locations, dates and accommodation. 
Private tours (couples, small-groups, families), or specialised interest group tours (scientists, conservationists, teachers, etc.) 
We offer tours for High-School and University groups ranging from 10-30 students per trip. 
Offer knowledge, guidance and support on all educational and environmental issues.
We are able to book your flights and add on an international airfare price for you if you wish, otherwise, individuals or groups are able to book flights independently.
Travelling solo? Not a problem! You™ll get to meet new people on the tours, plus your expedition leader, Roxy Rogan will be with you for the duration of your trip! 
VIDEO - PERSON OF THE FOREST