Saving the Environment through Tourism
EXPEDITION OVERVIEW
LEUSER ECOSYSTEM - THE LAST PLACE ON EARTH
The Leuser Ecosystem is located in Sumatra, Indonesia and is one of the most biodiverse ecosystems on our planet! It is the only place on earth where Sumatran Orangutans, Elephants, Tigers and Rhinos co-exist in the wild.
In spite of its rare beauty and unique habitat, The Leuser Ecosystem is now under threat. Although it is protected under Indonesian law, industrial development is being planned for logging, palm oil, pulp and paper plantations and mining. These developments will not only threaten the entire ecosystem but disrupt the wellbeing of the traditional landholders who depend on the ecosystem for their food, water and livelihood. On this tour, you will learn about the Leuser Ecosystem and the conservation efforts that are being placed to help protect this ancient ecosystem.' 
This specially crafted expedition is tailored for educational groups by focusing on 4 important aspects:
Highlighting the important relationship and connection between humanity and nature.
Community involvement programs including planting trees to help regenerate the forest.
Developing a deep understanding of the importance of wildlife conservation.
Experiencing a new culture and learning about the Indonesian way of life.' 
If your school is interested in providing your students with an unforgettable nature-based experience, and to gain an understanding of the ecology, politics, society and culture of not only Indonesia but the entire planet, then the Wild Education Sumatran Tour is perfect for your school!
ABOUT YOUR EXPEDITION LEADER
Throughout your trip, Wild Education¢'¬"¢s Founder Roxy Rogan will be your expedition leader and will escort your school group throughout the entire trip! Roxy will be able to help answer any questions or concerns you may have whilst on the tour and will be involved in all the activities during your stay! Roxy is a business owner, conservationist, award-winning film-maker and has also been to Indonesia several times. Roxy is an experienced traveller having been to over 20 countries in her life! Roxy has her working with children check, is certified in First Aid and also is an experienced martial artist practising in Taekwondo for almost a decade! You will be in safe hands with Roxy, your local guides and 2 teachers from your school!'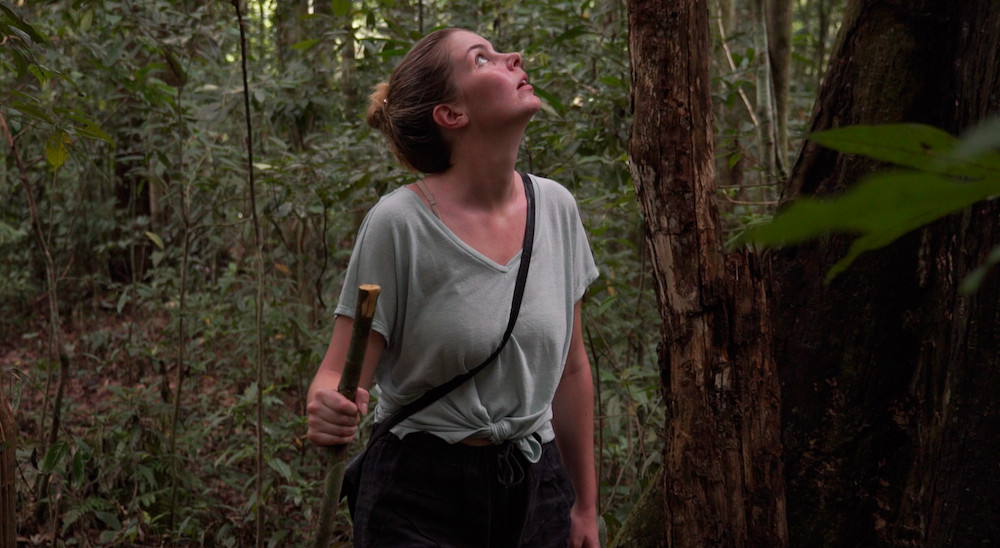 WHAT TO EXPECT' 
You are embarking on an adventure to places and amongst people whose lives are very different from your own. Many aspects of life in Indonesia will seem unusual.' 
Remember that these are often the same aspects that make an area an exotic and attractive destination. In addition to the personal physical challenges you may face, travel conditions can present unexpected obstacles, such as rough and bumpy roads and changeable weather.
To prepare for this, ¢'¬Å"pack¢'¬ a flexible and relaxed attitude. Bring a spirit of adventure and enquiry, a healthy sense of humour and a willingness to encounter the unexpected and you will find your trip to Indonesia the adventure of a lifetime.
WHO ARE WE
On your tour, you will be joined by 3 conservation organisations! Wild Education, Orangutan Odysseys and Orangutan Information centre! Read below to get acquainted with each group.' 
WILD EDUCATION' 
Welcome to the Wild Education eco-tours! Wild Education was founded by Roxy Rogan at the age of 19. Wild Education is a conservation education enterprise dedicated to inspiring and empowering individuals to learn more about the environment! Wild specialises in holistic forms of education such as school programs, workshops, environmental documentaries and eco-tours!
Wild Education has produced two award-winning documentaries over the last 4 years both based in Indonesia! Founder Roxy is a well-travelled individual with a passion for conservation.' 
Roxy will be your expedition leader throughout the duration of the tour!' 

ORANGUTAN ODYSSEYS
Orangutan Odysseys is a renowned eco-tourism group that has been operating for over 8 years and have raised over $1,000,000 for orangutan conservation projects! They are a trusted organisation whose goal is to create unforgettable life experiences whilst keeping you safe and supporting conservation efforts!' 
Here is a testimony statement from a recent school group!' 
"We, the Jakarta Multicultural School, went on a five day, 4 night trip with Orangutan Odysseys, and it is safe to say, that the students and teachers had an incredible experience, and will remember it for a long time to come.
Spending the days hiking through jungles, and the nights sleeping on boats gazing at the stars; it was the experience of a lifetime for all our students. It was incredible to see typically chatty, and energetic students go so still and silent in the presence of the mesmerizing orangutans.
The trip wasn¢'¬"¢t an easy one; many of our students were used to nothing other than hotels and AC units, so the long hikes, and sleeping on boats was a challenge for all involved. The Orangutan Odysseys team facilitated it perfectly. They helped every student who needed it, making them feel safe and instilling them with the confidence to push past the students¢'¬"¢ self-imposed limits. One thing all our students came back with, was a fond ¢'¬œ very fond ¢'¬œ memory of the food on the boats. We¢'¬"¢re a Multicultural school, so have many students who aren¢'¬"¢t Indonesian, but all of them came back with a new appreciation for the local food, and a jealousy for the guides who would get to eat it so frequently. It was local food, but it would be a crime if the thought of local food would every put a school off going there. It was a trip highlight for many.' 
Finally, it should be noted that every student came back with a greater appreciation of their own abilities, and endurance. They all have a greater feeling of confidence in what they¢'¬"¢re able to do. It also goes without saying, that they learnt a great deal, and gained a new appreciation for the orangutans in the forests; something which the excellent guides were so willing to impart.' 
A great organization, and we couldn¢'¬"¢t recommend them higher."
Jakarta Multicultural School.

ORANGUTAN INFORMATION CENTRE - YOUR LOCAL HOSTS
Yayasan Orangutan Sumatera Lestari - Orangutan Information Centre (YOSL-OIC) is a Medan based NGO, aims to conserve and protect orangutans (Pongo abelii) and their forest homes in Sumatra. We work with local communities living alongside orangutan habitat, in and around the Leuser Ecosystem, the last stronghold of the Sumatran orangutan and among the most important tropical forest remaining in Asia. Firstly established in 2001as the information centre for orangutan only, gradually OIC has expanded the work and developing various projects dedicated to the protection forest and wildlife conservation, helping the community in providing an alternative source of livelihood by introducing sustainable organic farming method. We provide opportunities for anyone who have a strong willingness to learn further about the orangutan conservation work in Sumatra and experience to work on the ground with our staff. OIC invites the young people or students to come to do direct contribution for orangutan conservation in Sumatra by learning about the issues, challenge and join the hard work includes restoring the damaged habitat, local community engagements and education as well. Conservation needs every one of us and it¢'¬"¢s our responsibility together to bring a good cause, Sumatra is waiting for you!
HIGHLIGHTS
Visit pristine rainforest in search of the amazing orangutan (both wild and reintroduced).
Jungle trekking
Visit the reforestation program and understand how deforestation is affecting the area.
Visit the Information Centre in Bukit Mas and reforestation project.
Plant trees and learn about permaculture.
Visit a local village to experience the culture, including traditional food.' 
Visit a school and participate in classroom activities with the local students.
Participate in activities with Wild Educations founder Roxy Rogan
Immerse yourself in Indonesian culture.
Part of your expedition cost is directly donated to save the orangutans and their habitat.
ITINERARY
Day 1: Night in Medan, Drive to Bukit Lawang
Flying into Medan from Australia (via Singapore or Kuala Lumpur). Arrive at around 7 pm at night.
Check into a local hotel in Medan.
Next morning drive to Bukit Lawang.' 
Day 2 Drive to'  Bukit Lawang / explore
Have breakfast at the hotel and then begin travels to Bukit Lawang, (3¢'¬œ 4hours drive from Medan) Lunch en route.
Arrive check into ecolodge and settle explore the area.
The student will stay at Ecolodge, Bukit Lawang
Bukit Lawang is one of the main Sumatran orangutan observation centres
Day 3: Bukit Lawang ¢'¬œ Orangutan and Wildlife Trek
Today, the students will be introduced to the famous Leuser ecosystem and experience the ecology of the Sumatran Jungle first hand.
7.30 ¢'¬œ 8.30 am'  Breakfast at Ecolodge'  '  ' 
9.00 ¢'¬œ 12.00 am'  Travel Trekking inside of the Gunung Leuser National Park to see orangutan and other wildlife in the jungle
Lunch inside the forest
2 pm ¢'¬œ 4 pm continue trekking searching for wildlife
4 pm Walking out from the forest
5 pm settle in hotel and rest. Or a swim in the river.
7 pm dinner
8 pm bedtime
Day 4: Transfering day to Bukit Mas Permaculture Centre (BPC)
Bukit Mas Permaculture Centre (BPC) is a demonstration plot for permaculture and organic farming, as well as a training centre for the local community. This site is located on 100 hectares ex-palm oil land. This project was started last February 2018
Not only the BPC, a formal school called Leuser Nature Secondary
School is currently ongoing for the second year at the moment
7am ¢'¬œ 8am'  Breakfast
8.30am check out from ecolodge
9am drive to Bukit Mas village, Langkat
1pm arriving and Lunch at BPC
2 pm Introduction and Explore the BPC area
4 pm Bukit Mas restoration site tour
5 pm rest and shower time
7 pm ¢'¬œ 8 pm Dinner
8 pm ¢'¬œ 9 pm Presentation about the restoration program
Day 5: Leuser Nature Secondary School and Permaculture Activities
The student will have'  the activities of English class practice with the students
Some students of LNSS has their own garden plot that they usually take care every day to grow cash crops. Any money from their garden harvesting will be given to them to help to buy stationery and their other school-related needs.
7 am ¢'¬œ 8.30 am breakfast and preparation for today¢'¬"¢s activity
9 am - 11. 30 am activities with Le
user Nature secondary school
12 ¢'¬œ 1.30 pm Lunchtime
1.30 - 4 pm Working with BPC gardeners to help with garden maintenance, also with the Leuser Nature Secondary School'  (LNSS) students.
5 pm washing time
7 pm dinner
Bedtime
Day 6: Cultural Experience Day
The BPC is located next to the river area. Thus, the students can enjoy swimming time after work.
7 am ¢'¬œ 8.30 am breakfast and preparation for today¢'¬"¢s activity
9 am - 11. 30 am activities with'  LNSS of traditional dancing class + cooking class
12 ¢'¬œ 1.30 pm Lunchtime
1.30 - 4 pm Learning to make a thatched roof with LNSS students
5 pm washing & swimming time at the nearest rive: Pantai Buaya river
7 pm dinner
Bedtime
Day 7: Habitat Restoration Activities
7 am ¢'¬œ 8.30 am breakfast and preparation for today¢'¬"¢s activity
9 am - 11. 30 am activities with'  Habitat Restoration team (planting trees at the school restoration site & Bukit Mas restoration site)
Maintaining trees
12 ¢'¬œ 1.30 pm Lunchtime
1.30 - 4 pm Working with Bukit Mas restoration site
5 pm washing & swimming time at the nearest rive: Pantai Buaya river
7 pm dinner
Bedtime
Day 8: Habitat Restoration Activities
7 am ¢'¬œ 8.30 am breakfast and preparation for today¢'¬"¢s activity
9 am - 11. 30 am activities with'  Habitat Restoration team (Collect seedlings + samplings)
Maintaining trees
12 ¢'¬œ 1.30 pm Lunchtime
1.30 - 4 pm Working with Bukit Mas restoration site
5 pm washing & swimming time at the nearest rive: Pantai Buaya river
7 pm dinner
Bedtime
Day 9:'  Medan Airport ¢'¬œ Return Home
This morning it¢'¬"¢s time to say your goodbyes and travel back to Medan airport to meet your return flights back home.' 
INCLUSIONS and EXCLUSIONS
INCLUSIONS
International Airfares (Subject to change)
All accommodation (students 2,3,4 sharing)
Private Air-conditioned transport throughout
Experienced local English speaking guides
Access to host Roxy Rogan throughout the tour!
2 Teachers travel FOC
Meals and snacks, as noted throughout the itinerary
Bottled water throughout the tour. (Water gallon provided for refills to reduce plastic waste)
National Park fees fees
Donation of $300 per student to OIC to help with Orangutan conservation efforts!' 
EXCLUSIONS
Travel insurance (mandatory)
Personal expenses for additional drinks and snacks
Souvenirs/other' 
MORE ABOUT WILD EDUCATION TOURS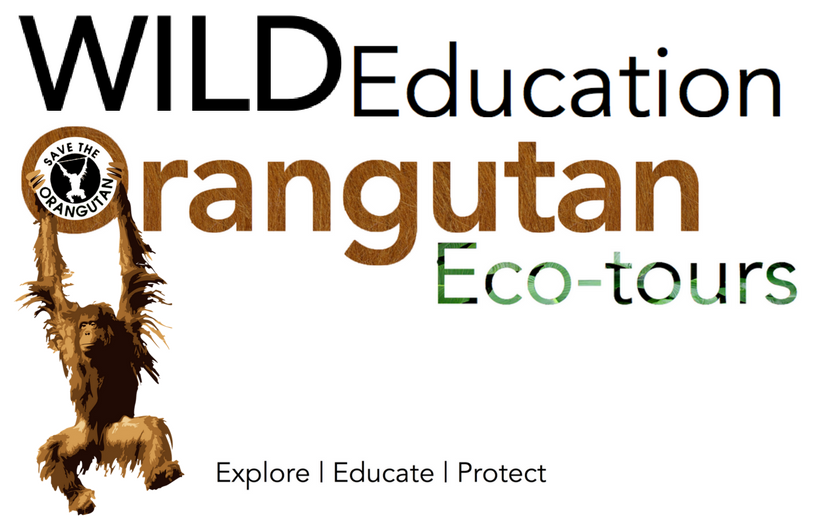 Wild Education is a conservation enterprise specialising in holistic forms of education! Whilst on our eco-tours we offer an educational and thought provoking experience whilst providing an adventure of a lifetime!' 
We offer the following services:
Fully customisable tours with preferred locations, dates and accommodation.' 
Private tours (couples, small-groups, families), or specialised interest group tours (scientists, conservationists, teachers, etc.)' 
We offer tours for High-School and University groups ranging from 10-30 students per trip.' 
Offer knowledge, guidance and support on all educational and environmental issues.
We are able to book your flights and add on an international airfare price for you if you wish, otherwise, individuals or groups are able to book flights independently.
Travelling solo? Not a problem! You¢'¬"¢ll get to meet new people on the tours, plus your expedition leader, Roxy Rogan will be with you for the duration of your trip!
VIDEO - KEEPERS OF THE FOREST