Saving the Environment through Tourism
EXPEDITION OVERVIEW
This WILD eight (8) day Sumatra Leuser Ecosystem tour is the complete adventure package. You will join Wild's founder Roxy Rogan and be taken into the one million-hectare Leuser area on the island of Sumatra. Home to 80% of Sumatran orangutans, the Gunung Leuser National Park is also home to an enormous population of other wildlife including the Thomas leaf monkey, pigtail macaque, longtail macaque, gibbons, lizards, turtles, hornbills and more.
You will journey from the mountain town of Berstagi where you can trek to the summit of Gunung Sibayak, a still active volcano, to the pristine jungles of Ketembe in search of wild orangutan and other extraordinary wildlife. 

Your home on this trip will be a mix of both basic guest houses, hotels and tents. You will be escorted from one destination to the next by an experienced Orangutan Odysseys local guide.
THE LEUSER ECOSYSTEM - THE LAST PLACE ON EARTH
At around 2.63 million hectares, the Leuser Ecosystem really is a world unto itself; a rich expanse of original tropical lowland rainforests, cloud-covered mountains and swampy peatlands. It is among the most biodiverse ecosystems ever recorded by science, and it is the last place on earth where Sumatran orangutans, elephants, tigers and rhinos still freely roam.
However, the Leuser Ecosystem is now under threat. Despite being protected under Indonesian national law, massive industrial development is being planned for logging, palm oil, pulp and paper plantations and mining. This will threaten the entire ecosystem, as well as the continued wellbeing of the millions of Acehnese traditional landholders who depend on it for their food, water and livelihoods.
EXPEDITION GOALS
Our goal is to provide our guests with a unique experience, to observe wild and semi-wild orangutans in their natural habitat. We will provide you with a safe platform to observe the amazing wildlife Sumatra has to offer including monkeys, gibbons and more. We will also provide you with comprehensive information about the destination you are in so that you are fully informed of your surrounds.
Further, Orangutan Odysseys has partnered up with The Orangutan Project which supports conservation programs in both Borneo and Sumatra. Each guest's fare includes the cost of a deluxe one-year orangutan adoption package.
HOW DO I GET TO MEDAN?
Medan is in northern Sumatra, with the major airport being Medan Kualanamu International Airport (KNO). There are many daily direct flights to Medan from both Singapore and Kuala Lumpur. Airlines that service these routes include: Singapore Airlines, Silk Air, Air Asia, Malaysian Airlines and Jetstar Asia. Please contact us if you would like a quote for your flight connection to Medan from either Singapore or Kuala Lumpur. 
WHAT TO EXPECT
You are embarking on an adventure to places and amongst people whose lives are very different from your own. Many aspects of life in Indonesia will seem unusual. Remember that these are often the same aspects that make an area an exotic and attractive destination. While boat expeditions are considered easy, no trek is easy, even those rated "easy or moderate". In addition to the personal physical challenges you may face, travel conditions can present unexpected obstacles, such as rough and bumpy roads and changeable weather. To prepare for this, "pack" a flexible and relaxed attitude. Bring a spirit of adventure and enquiry, a healthy sense of humour and a willingness to encounter the unexpected and you will find your trip to Indonesia the adventure of a lifetime!
HIGHLIGHTS
View wild orangutans in their natural setting
Trek through beautiful primary forest and see Thomas leaf monkeys, pigtail and long tail macaque, monitor lizards, gibbons, wild peacocks and more
Camp in the jungle by a crystal clear jungle river
Trek to the summit of an active volcano (Sibayak) near the temperate zone town of Berestagi
Be escorted by the amazing Roxy Rogan
Part of your expedition cost is directly donated to save these wonderful creatures and regenerate the forest
MEET ROXY ROGAN
Your host, Roxy Rogan, Founder of Wild Education
Join award winning filmmaker & conservationist, Roxy Rogan, as she guides you throughout your journey and the Sumatran forest. Hear Roxys personal insights into making her award winning eco-documentaries and her experience of how she started her company Wild Education at the age of 19. 
Do you want to make a real impact? Thro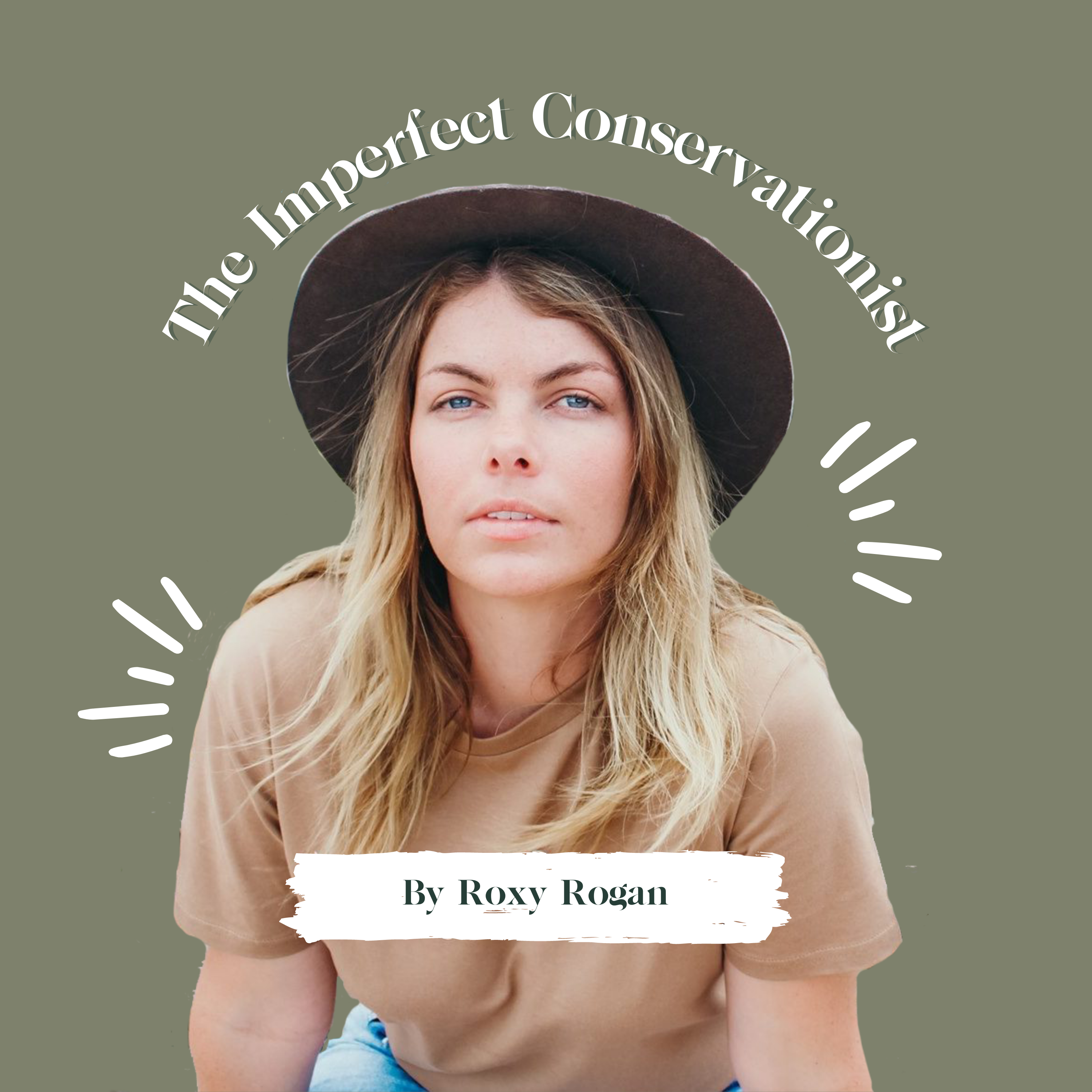 ugh this tour you will connect with the local Sumatran people, learn about their culture and also the complexities of conservation in Indonesia. Roxy, or commonly known on social media as The Imperfect Conservationist invites you to see how you can be more eco-friendly within your life and to view it as a journey rather than something that needs to be perfected. As a part of your tour fee, you will be ˜Adopting an Orangutan™ through The Orangutan Project, you will also be donating trees that will help restore the forest through The Last Of The Wild Places (we get to plant these on our trip!)  and lastly, you will receive a complimentary Eco Bucket Hat from Wild Education to keep you cool during your trip!
ITINERARY
Itinerary 20th to 27th June 2022 (8 days)
*Subject to change due to local conditions
Day 1 - 20th June: Arrive Medan (North Sumatra) - Brestagi.
Today you arrive in Medan, where you will be met at the airport by your OO guide and transferred to your overnight accommodation in the mountain town of Brestagi, about 3 hours drive. Tonight our group will meet for a tour briefing in the hotel over dinner (D).
Day 2 - 21st June: Brestagi - Kutacane - Ketembe - Leuser Ecosystem.
An early 4.00 am wake up (optional) will see you hiking up Mt Sibayak, an active volcano with panoramic views across the valleys. Then, you will head off on a long drive through to Ketembe (Aceh) to your jungle lodge for your overnight stay. (B,L,D))
Day 3 - 22nd June: Ketembe - Start 2-day jungle trekking
An early morning start where we will meet with our local guide team and head into the jungle looking for wildlife. This amazing ecosystem will provide us with viewings of orangutans, Thomas Leaf monkeys, gibbons, macaques, hornbills and more. We will start the trekking adventure into the jungle viewing wildlife all day as we trek. We will camp at a river and enjoy a swim before dinner. We will camp in tents overnight in the National Park - camping equipment including tent, mattress, pillow and blanket is supplied. (B,L,D)
Day 4 - 23rd June: Ketembe Trekking - Ketembe Lodge
This morning we wake to the sounds of the jungle at our riverside camp and head out again into the jungles looking for wildlife and more. After lunch, we will walk to the local hot springs for a relaxing river spa before making our way back to Ketembe and our local lodge for overnight. (B,L,D)
Day 5 - 24th June: Ketembe "Immersion" Day
Today we will spend the day with local village people looking at the ways of life. We will plant some trees as part of the reforestation project, visit their new jungle honey farm and more. We will enjoy a swim and lunch by the local Alas river and finally, tonight be entertained by local singing and dancing while enjoying a traditional meal.(B,L,D)
Day 6 - 25th June: Ketembe - Lake Toba
Today we take the longish drive back through Brestagi and onto Lake Toba. Given time we shall stop at some landmark locations along the way. Arrive late afternoon and overnight hotel. (B,L)
Day 7 - 26th June: Lake Toba at leisure
Today you are free to relax and explore some of the areas by foot. Optionally we can organise a tour to visit some of the local traditional Batak tribes to learn about their culture and see more of the island. This afternoon we can relax by the pool and with a farewell dinner (B) 
Day 8 - 27th June: Lake Toba - Airport - Tour ends.
This morning you will drive to Lake Toba/Medan Airport where your tour ends or you can continue with your onward travels. (B)
How do I get to Medan?
Medan is in northern Sumatra, with the major airport being Medan Kualanamu International Airport (KNO). There are many daily direct flights to Medan from both Singapore and Kuala Lumpur. Airlines that service these routes include: Singapore Airlines, Silk Air, Air Asia, Malaysian Airlines and Jetstar Asia. Please contact us if you would like a quote for your flight connection to Medan from either Singapore or Kuala Lumpur. 
Please note: Additional accommodation can be arranged in Medan or Lake Toba should you like to extend your stay in Sumatra. Please ensure that any flights departing Medan on day 10 should be booked for the early to late evening to allow enough connecting time from Lake Toba. 
INCLUSIONS - EXCLUSIONS
INCLUSIONS
Accommodation in Medan (twin-share - single supplement available)
Accommodation Brestagi & Ketambe (twin-share)
Meals as noted in the itinerary (B,L,D)
National park fees
Tent and camping equipment
Tree donation and planting in Ketembe
Airport transfers
Experienced local guides and porters
A one-year orangutan adoption with TOP
Orangutan Odysseys water bottle and travel pack
Wild bucket hat
EXCLUSIONS
International airfares and any expenses due to flight delay or cancellations
Travel Insurance
Tipping
Personal expenses (phone calls, laundry)
FROM
$2765.00 (AUD)
ex Medan, Sumatra Indonesia (twin-share). 
BOOK NOW
$460.00
Single supplement option available
ACTIVITIES
Wild orangutan viewing
See amazing jungle wildlife
Rainforest trekking
Jungle camping experience
Local culture and education
Reforestation project
Bird watching
and more......
You will be supporting The Orangutan Project (TOP) in their work protecting orangutans and their environment as well as other vital environmental research. You will also be helping friends of the national park in regenerating areas of cleared rainforest.